I just saw Skyfall and I loved it. All of the action was shot beautifully. Judi Dench is a fantastic actress. I love her in the role of M. The special effects were outrageous. The opening sequence with the song Skyfall by Adele is beautiful
Spoiler ALERT!
Bond is killed! Well, in the first ten minutes. Of course he comes back. When Bond gets back to MI6 he must take the examinations. M passes 007, though he actually failed all of the tests.
Bond questions his loyalty to M when her past comes back to haunt her. As MI6 comes under attack, he decides to track down and destroy the threat.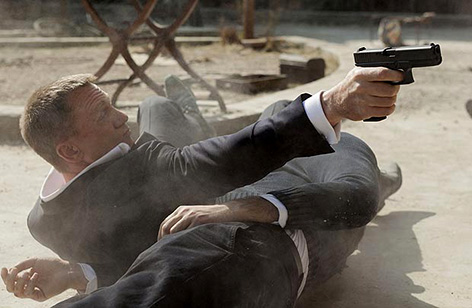 I'm blown away by Daniel Craig's performance.